Support the Festival
by purchasing past Festival posters!
CLICK HERE!

Video by:
George Tyrogalas
Editing by:
Ken Kingsbury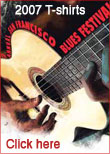 2008 Poster: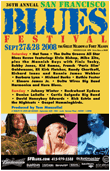 2008 PERFORMERS
Celebrate the blues this year down by the San Francisco Bay at the world's oldest blues festival, September 26 - 28, 2008. Held on the green at Fort Mason's Great Meadow and framed by the stunning backdrop of the Golden Gate Bridge and the Bay, the Festival will celebrate its 36th year with an all-star lineup of some of the best blues performers in the world.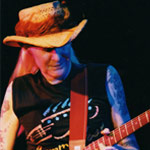 For over 30 years, Johnny Winter has been a guitar hero without equal. Signing to Columbia Records in 1968, Winter immediately laid out the blueprint for his take on classic blues a prime combination for the legions of fans just discovering the blues via the likes of Jimmy Page and Eric Clapton. Sifting between country blues in the vein of Robert Johnson, to all-out electric slide guitar blues/rock, Johnny has always been one of the most respected singers and guitar players in rock and a clear link between British blues-rock and American southern-rock a la the Allmans and Lynard Skynyrd. Throughout the '70s and '80s, Winter was the unofficial touchbearer for the blues, championing and aiding careers of his idols, like Muddy Waters and John Lee Hooker. His recent Grammy nominated "I'm A Bluesman" disc, Virgin/EMI, has only added to his Texas-sized reputation. For this release he paired with his long-time producer, Dick Shurman. The CD features members of is scorching road-tested touring band consisting of Paul Nelson on guitar, Scott Spray, bass, drummer Tony Beard and others.
Winter was born in Beaumont, Texas, a city known for oil and shipyards and grew up listening to deejay J.P. Richardson the Big Bopper! He became hooked on '50s rock and roll. He formed his first band in 1959 at the age of 15. His brother, Edgar, played keyboards. In 1962, at age 17, Winter went to see B.B. King at a club in Beaumont called the Raven. B.B. invited him on stage and using King's guitar, Winter tore the place up and got a standing ovation from the predominately African American crowd. His big break came through in 1968, when Rolling Stone featured him in an article on the Texas music scene and he was signed by Columbia Records. The album, "Johnny Winter," was a huge success and went into heavy rotation on underground FM radio. He has since gone on to record over 35 albums. He also helped to introduce Muddy Waters to another generation of listeners by producing and performing in the Grammy-winning "Hard Again," which has gone on to become not only a classic, but one of the best blues albums ever recorded! Now in his fifth decade of performing, Winter continues to perform with the same energy that marked the beginning of his career not only is he a legend, but his blistering guitar playing continues to tear through the history of blues-rock. (top)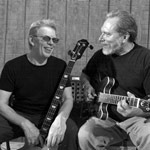 Hot Tuna founders Jorma Kaukonen and Jack Casady were founding members of the seminal San Francisco psychedelic rock band, Jefferson Airplane. Kaukonen and Casady have been performing together for over five decades. The two began playing together growing up in the Washingon, D.C. area. Along the way Jorma became enamored and committed to country blues, especially the finger-picking guitar style of the late Reverend Gary Davis a Harlem resident and regular at the Newport Folk Festival. In the mid 1960s Jorma was asked to audition to play guitar in a new band forming in San Francisco and he summoned Jack Casady to play in the band as bass player. While the Jefferson Airplane went on to great fame, Kaukonen and Casady continued to play in coffee houses and small clubs the music they loved most blues and folk. From this Hot Tuna was born and it has continued for over 35 years. They have since recorded more than two dozen albums, plus many solo recordings and joint appearances on many other projects.
Hot Tuna, since their beginnings, have captivated music fans the world over and have maintained a devoted fan base. They have also added new members from time to time and the current acoustic Tuna includes multi-instrumentalist Barry Mitterhoff, who was featured on the group's Grammy nominated "Blue Country Heart." Both Kaukonen and Casady are in the Rock and Roll Hall of Fame. Tuna's enjoyable exploration of the musical frontiers of blues acoustic instrumentals has made them incredibly popular and appreciated for their simple, yet sophisticated, instrumentation and devotion to the uniqueness of this American musical art form. Hot Tuna just keeps on truckin' and we are better for it. (top)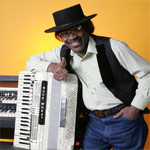 Buckwheat Zydeco is contemporary zydeco's most popular performer. As an accordionist, he is the successor and heir apparent to the late Clifton Chenier, the famed King of the Zydeco, who hailed from Opelousas, Louisiana and held forth from the 1940s thrugh the late '80s as zydeco's most forceful and captivating bandleader. Buckwheat, born Stanley Dural, was hailed as a child piano prodigy by the age of four and joined the Chenier band as a keyboardist in 1976. Clifton proceeded to teach him the skills that he would utilize to become one of the top accordionists in all of Louisiana and zydeco. In 1979 he formed Buckwheat Zydeco and the Ils Sont Partis Band (translated: they're off) and in 1986 they signed a major record deal with Island Records, becoming the first zydeco band to sign with a major label. Since then Buckwheat has recorded over 15 albums and has developed a reputation as the best zydeco band to emerge from Louisiana due largely to the group's raucous, brassy wall of sound that compels audiences to dance. Their gritty-funky originals, which they blend with blues, rock and soul and the soleil bass and horn lines make for good vibes and straight-ahead party music. Buckwheat's strength, however, comes from the indigenous dance music of southwest Louisiana's black creoles, the music still heard in clubs across the entire region places like Richards and El Sid O's in Lafayette. In these clubs the music compels audiences to dance and Buck's piano accordion the thick chords and ripping riffs of modern zydeco make for a memorable experience. Eric Clapton, a huge fan, has recorded with the King of Zydeco. (top)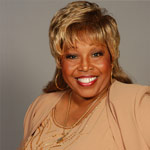 Soul-blues diva Denise LaSalle has been called the modern-day Bessie Smith for her attention to the intricacies of man-woman relationships in her songwriting. Born in LaFlore County, Mississippi, LaSalle grew up in Belzoni, MS, the home of many blues musicians such as guitarist Eddie Burns. There she performed in churches, while listening to radio broadcasts of the Grand Ole Opry, as well as recordings of Ruth Brown, Dinah Washington and LaVern Baker. LaSalle actually kicked off her career in Chicago, where she had regional hits on Westbound Records. Hits like "Trapped By A Thing Called Love,"followed by "Now Run and Tell That," and "A Mansized Job." In 1976 she moved to ABC and released three albums, including "The Bitch Is Bad." In 1979 she signed with MCA and recorded three more albums. Then in 1980 she signed with Malaco Records in Jackson, Mississippi and her career took off with the 1983 album "Lady In The Street," and a remake of ZZ Hill's "Downhome Blues" and a sassy "Don't Mess With My Man," which established her as a top female soul-blues artist and the title "Queen of the Blues"a la Bessie Smith.
LaSalle spent 15 years at Malaco (1972-1997) and saw the release of numerous successful albums. Hit singles included "Right Place, Right Time," "Smokin in Bed," "Still Trapped,"and "Don't Mess With My Tu Tu," among others. A smoldering vocalist who has remained true to the southern soul-blues tradition in the years of Mille Jackson and Betty Wright, LaSalle has kept true to this tradition in spite of the numerous changes in contemporary R&B. Her traditions have maintained a frank-no holds barred dialogue on the conditions of relationships, sex and love. Much of her output has been Stax inspired, gritty and deeply gospel influenced. LaSalle has since teamed up with the new powerhouse southern soul-blues label Ecko Records, out of Memphis, where she continues her long tradition as the greatest soul-blues diva off all time. (top)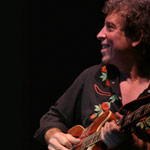 *

Elvin Bishop made blues history as a member of the Paul Butterfield Blues Band, one of the most dynamic blues ensembles to ever come out of Chicago. With their emergence in the early to mid 1960s, blues was never the same. They alone were responsible for bringing thousands of new fans to the blues, as well as forging a new style that would reverberate not only in the southern rock-blues of the Allman Brothers, but all of rock-blues in the late '60s and early '70s. Their influence on rock 'n' roll was invaluable.
Living on a Tulsa, Oklahoma farm, Bishop won a National Merit Scholarship in 1959 to the University of Chicago, which in turn led him to the blues, which he had already been familiar with from listening to Jimmy Reed and Howlin' Wolf records being played on WLAC out of Nashville. Meeting Paul Butterfield led to a guitar-harmonica duo, which in turn would lead to the formation of the Butterfield Blues Band in 1963. Chicago in the early '60s was alive with blues musicians and clubs featuring the music seven nights a week. Bishop seriously took up guitar upon meeting Howlin' Wolf's guitarist, Little Smokey Smothers, who taught him the dynamics of Chicago blues guitar. Elvin often sat in with Hound Dog Taylor in the small, rough joints on the Southside, or with Jr. Wells and J.T. Brown; but it was at Big John's on Wells in 1963 that the seeds of the Butterfield era were planted. Joined by guitarist Mike Bloomfield and organist Mark Naftalin, along with Howlin' Wolf sidemen Jerome Arnold and Sammy Lay, the Paul Butterfield Blues Band honed their skills six nights a week, playing six sets a night and seven on Saturday until the club closed at 5 a.m. Co-founder Bishop recorded three albums with the Butterfield band, including the landmark "Paul Butterfield Blues Band" and "East-West," on Electra. The 1968 release, "In My Own Dream," was his last, although a stunning, unissued session from 1963 was released a few years ago.
Moving to the Bay Area in the late '60s, Bishop became a regular feature at the Fillmore and frequently jammed with Jimi Hendrix, Eric Clapton and B.B. King. He subsequently recorded for Fillmore Records, but hit it big upon signing with Capricorn Records, the landmark southern rock-blues label based in Macon, Georgia, that featured the Allman Brothers and the Marshall Tucker Band. A handful of albums produced some sizable hits, including "Travelin' Shoes," "Sure Feels Good," " Spend Some Time," and "Fooled Around and Fell in Love," which featured a former gospel singer, Mickey Thomas. The song reached # 3 on the charts and made Elvin a star. Thomas went on to sing for the Jefferson Starship. After his stint at Capricorn, Bishop recorded four albums for Epic. In 1988 he signed with Alligator Records and has released five albums for the Chicago-based blues label. He has also recorded two CDs for Blind Pig Records, "Gettin' My Groove Back" and the live "Booty Bumpin'". Bishop credits Earl Hooker, Otis Rush, Luther Tucker and Little Smokey Smothers are influences. Bishop's newest CD is scheduled to be released on Delta Records.

*Elvin Bishop "Stealin' Watermelons" from the album "Booty Bumpin'"
(top)

The Delta Groove Blues Revue, featuring The Mannish Boys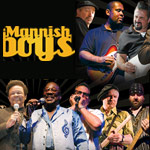 The Mannish Boys are one of the most exciting blues revues in the history of the music. They consist of Texas-born vocalist Finis Tasby, Chicago blues and soul legend, Bobby Jones, guitarists Kid Ramos, Kirk "Eli" Fletcher and Franck "Paris Slim" Goldwassser, harmonica player Randy Chortkoff, Ronnie James Webber on bass and the awesome Richard Innes on drums. This super group has recorded four outstanding albums, their latest on Delta Groove Records: "Lowdown Feeling" has just been released. They have been nationally praised as one of the outstanding blues projects to hit concert and festival stages since the great era of rock 'n' roll and rhythm and blues traveling caravans. The players are the cream of the crop of the southern California blues scene, veterans who have long cut their teeth in L.A. nightclubs and road shows. This coming together of such talent can only be compared to the great era of Muscle Shoals, where the last great stable of talent assembled to form a comprehensive sound that changed music history. (top)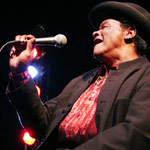 Finis Tasby - Vocals - Born in the rural town of Levon on the outskirts of Dallas, Finis Tasby first encountered the blues when his family moved to Garland, Texas. As a young child, he was inspired to take up the harmonica by local bluesman L.B. Bailey. Finis later started playing drums and began hanging out in West Dallas spots like the Empire, the Zanzibar, and Clark's where he befriended local sensations Frankie Lee Sims and singing drummer Mercy Baby. In the late '50s, Finis moved to Fort Worth and played drums with his first band, the Blues Blasters. He eventually returned to Dallas, switching to bass, and formed the Thunderbirds, a band whose name later inspired another famous group featuring a young guitarist by the name of Jimmie Vaughan. Throughout the '60s, the Thunderbirds backed up blues heavyweights Freddie King, Lowell Fulson, Clarence Carter, Jimmy McCracklin and Z.Z. Hill on regional tours through Texas, Oklahoma, Arkansas and Kansas, before ultimately disbanding by the end of the decade. After the band split up, Finis gave up playing and worked exclusively as a driver for Freddie King. In 1973 Finis relocated to Los Angeles and found work as an auto mechanic taking gigs whenever they became available, even playing bass behind John Lee Hooker for a short time. He recorded sporadically over the years, releasing several 45s including 1978's classic "Get Drunk and Be Somebody" and his first LP "Blues Mechanic." In 1997, Randy Chortkoff produced the fantastic CD "Jump Children!" on Evidence Records which featured Finis backed by a host of incredible talent that included Rick Holmstrom, Kid Ramos, Coco Montoya, Lester Butler, Larry Taylor and Richard Innes, a trend that continues to this day in both Chortkoff's and Tasby's involvement in the all-star super group, The Mannish Boys. (top)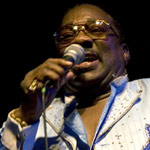 Bobby Jones - Vocals - Born in Farmerville, LA, Bobby Jones was initially raised on the Country music stylings of artists such as Hank Williams, Ernest Tubb, Roy Acuff and Little Jimmy Dickens. At the age of 16, Jones forged his own documents in order to pass himself off as a 20 year old, so he could join the army in an attempt to get away from home. Jones caught his first taste of the blues on WLAC, a radio station in Nashville, TN that featured late night blues programming and would spin music by Buddy Ace, Ivory Joe Hunter, Bobby "Blue" Bland, Junior Parker and B.B. King, but it wasn't until after relocating to Chicago in 1959 that his real blues education truly began. Upon his arrival, Jones quickly immersed himself in the thriving blues scene amongst legendary artists Muddy Waters, Howlin' Wolf, Hound Dog Taylor, Buddy Guy, Junior Wells and Fenton Robinson, and soon found himself performing at the many popular establishments of the day including Pepper's Lounge, Theresa's and the Trocadero, all located on the South Side of Chicago. Jones was backed by many of the blues elite including Jody Williams, Lonnie Brooks and Syl Johnson, and even replaced Junior Wells in The Aces when Wells gave up his spot after landing a big hit with "Messin' With The Kid." Jones issued his first single "Sugar Baby" backed with "Lonely Bedroom," and later enjoyed relative success in the charts with "I Am So Lonely" peaking at #3 in Chicago, and also held the #1 spot for six weeks in Florida. The flip side of the single featured "Talkin' 'Bout Jones" recorded with Syl Johnson, who also instructed Jones on how to approach his vocals for the song. In 1999, Ace Records issued two recordings, "In The Mood For Love" and "Sneakin' & Freakin'", both distributed by Malaco Records in Mississippi. Jones' career had remained relatively quiet until 2006 when he was brought to the attention of Delta Groove CEO Randy Chortkoff, and invited to join in for the recording session of the Mannish Boys release "Big Plans."Jones will appear on two new Delta Groove projects in 2008, including an all new Mannish Boys release, in addition to his very own solo record debut. (top)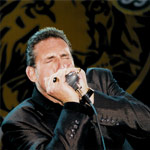 Randy Chortkoff - Harmonica/Vocals/MC - Randy Chortkoff's passion for music was instilled in him at an early age. His father, who was a dedicated jazz fan, used to invite Louis Armstrong and members of his band into his home for dinner, which often resulted in spontaneous and informal jam sessions. Randy's exposure to live blues came later in the '60s, as he frequented the now historic Ash Grove in Los Angeles, in addition to Bill Graham's Fillmore Auditorium and Winterland Ballroom in San Francisco where he witnessed performances by Muddy Waters, Albert King, Freddy King and Jimmy Reed. By the early '80s, Randy had formed his own band and over the years began building relationships amongst the local music scene that included close friendships with Rod Piazza, Lester Butler, Debbie Davies and Alex Schultz. His first project as an independent record producer was Billy Boy Arnold's highly acclaimed comeback release "Back Where I Belong," which helped signal the path that would eventually lead him to the formation of Delta Groove Productions. With the formation of Delta Groove came the formation of the supergroup, The Mannish Boys, featuring the best of the best. These days Randy divides his time between performing with The Mannish Boys, running both the Eclecto and Delta Groove labels, as well as applying his considerable talents to financing and production for feature films, where he ultimately hopes to combine his passion for blues with film to reach a much larger audience. (top)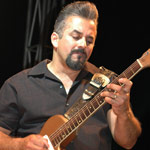 Kid Ramos - Guitar - Born in Fullerton, CA, David "Kid" Ramos grew up in a musical household. Both of his parents had been opera singers his mother had a singing scholarship to USC while his step-father had toured with the New York Metropolitan Opera. As a teen, Ramos practiced daily along with records by B.B. King and T-Bone Walker, diligently learning the fundamentals of blues guitar. A chance encounter witnessing the Fabulous Thunderbirds in a small club in 1978 further inspired his musical direction. In 1980, Ramos replaced guitarist Soup Bradshaw in what is often considered the classic lineup of the James Harman Band, featuring Willie J. Campbell, Stephen T. Hodges and the late Hollywood Fats. After countless gigs and appearing on many classic Harman recordings including "Those Dangerous Gentlemens," "Strictly Live..in '85!" and "Extra Napkins, Vol. 1&2," Ramos left the band in '88 to begin a family. Ramos held down a day job for several years, delivering bottled water, and remained partially active in the blues circuit by performing weekend dates with Roomful of Blues and The Blue Shadows, an early incarnation of Lester Butler's Red Devils. In 1994, Ramos teamed up with Lynwood Slim and issued a recording under the Big Rhythm Combo, following it up a year later with his debut solo release "Two Hands One Heart." It was Kim Wilson who eventually coaxed Ramos back into music full time in '95 as a member of the Fabulous Thunderbirds, a band that had inspired him some 17 years earlier. Ramos has since released three successful solo recordings on Evidence Records, was the musical director on Floyd Dixon's posthumous release, "Time Brings About A Change" and is currently a member of the critically acclaimed all-star review, The Mannish Boys, as well as local Tex Mex/Roots music sensations Los Fabulocos. (top)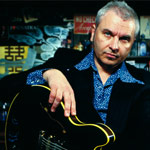 Franck "Paris Slim" Goldwasser - Guitar/Vocals - Born in Paris, France, Franck Goldwasser's initial blues inspiration came from Hound Dog Taylor's "Natural Boogie" LP. Upon relocating to the Bay Area in his early twenties at the invitation of Sonny Rhodes, Goldwasser became deeply immersed in the area's still vibrant blues scene. He racked up three years touring with Jimmy McCracklin, as well as positive reviews for appearances at most of the prominent local venues with a distinguished roster of blues talent including Lowell Fulson, Percy Mayfield and Charlie Musselwhite. Four years after his first single was issued in 1984 on San Francisco's Backtrack label, his debut CD "Blues For Esther" appeared, and received a nomination by the prestigious W.C. Handy Awards. Its follow-up, "Bleedin' Heart," was co-produced with Joe Louis Walker, who guested along with Sonny Rhodes. Goldwasser moved down to southern California in '98 where he eventually crossed paths with Randy Chortkoff. In 2001 Goldwasser headed into the studio to record "Bluju," one of the first official projects under the guidance of Randy Chortkoff for Delta Groove Productions, and it was later licensed and issued on Crosscut Records in Germany. These days Goldwasser resides in Portland, OR, where he performs locally and he's also a featured member of The Mannish Boys, appearing on all four recordings available on Delta Groove Music, and tours regularly with the band. (top)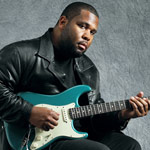 Kirk "Eli" Fletcher - Guitar - Born in Compton, CA, Kirk Fletcher's early exposure to music came by way of playing guitar in Wilmington Street's Macedonian Church of Christ, where his father was a residing Baptist minister. Fletcher's introduction to the blues came as a teenager, through his older brother Walter, and his copy of B.B. King's "Live at the Regal." By his early 20s, Fletcher had found the guidance of Al Blake, who turned him on to dozens of obscure blues recordings, and also introduced him to West Coast guitar wizard Junior Watson. Fletcher soon found himself performing around town with the likes of Janiva Magness and Lynwood Slim, eventually landing a spot in Kim Wilson's Blues Revue. He later was recruited for veteran harp man Charlie Musselwhite's band, and in 1999 released his debut "I'm Here I'm Gone" on England's JSP label, featuring the support of notable guests Jackie Payne, John Marx and Alex Schultz. Since recording with both the Hollywood Blue Flames and the Fabulous Thunderbirds, as well as performing solo dates with his own band at his regular stomping grounds, The Caf Boogaloo in Hermosa Beach, CA. He is now a regular in The Mannish Boys lineup. (top)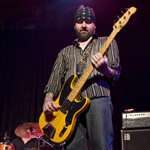 Ronnie James Webber - Bass - In a relatively short period of time (in blues years, that is), blues bassist Ronnie James has ascended to the top of his field, and he's now one of the most respected and in-demand players of both the electric and the stand-up acoustic bass in the country. His career began in earnest when he joined the band of blues harp virtuoso Mark Hummel in the early 1990s (that band also featured guitar phenomenon Rusty Zinn at the time). With Hummel, Ronnie got the opportunity to back many of the living masters of Chicago blues, including Muddy Waters' guitarist Jimmy Rogers, Billy Boy Arnold, Luther Tucker, and Snooky Pryor. Before long Ronnie had made a strong impression on some high profile players on the contemporary blues scene, and was recruited into Fabulous Thunderbirds front man Kim Wilson's solo blues project, and then almost immediately was hired away to join one of the hardest working bands in blues, Little Charlie & The Nightcats, spending the better part of a decade touring the world and recording with them for Alligator Records. As a member of that band, he also backed John Hammond on the Grammy nominated CD "Long As I Have You." In his spare time, he's played and recorded with numerous other artists, including Rusty Zinn, Chicago blues legend Dave Myers, Kim Wilson, and many others. In 2001, he was hired (after several offers over the years) by Kim Wilson to join The Fabulous Thunderbirds, a band he toured the world with for many years. (top)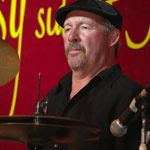 Richard "Big Foot" Innes - Drums - Born in Colfax, WA, Richard Innes divided his time in the bands of Rod Piazza, and the Piazza/George "Harmonica" Smith "Bacon Fat" band of the 1960s, in addition to touring with Little Richard, among others. Innes has forged a uniquely tasteful and economical drumming style that is unparalleled in modern blues. Having seriously studied the music form, he is the originator of the modern West Coast drumming style and remains its finest practitioner. Innes claims influences such as Sonny Freeman, Fred Below, Odie Payne, Willie Steele, SP Leary and Earl Palmer. He is a much in demand recording and performing artist on the blues circuit. Richard now spends his time keeping the beat for both The Hollywood Blues Flames and The Mannish Boys. (top)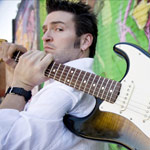 Growing up in St. Louis, Mike Zito was immersed in the gritty sounds of the south side. It didn't take long for him to discover the electric guitar after receiving a Van Halen record for his birthday. Zito's journey took off at the age of 19, when he busted into the local music scene. With a crazed schedule and lifestyle, drugs and alcohol took their effect. Zito was sliding downhill fast. Walter Trout pulled him aside to tell him about the responsibility he had to the music and to the people to perform honestly and unaffected. His abilities suffered and he drifted around ending up in Southeast Texas. Mike fell in love with his now wife and had found the love and support to help him clean up and refocus on his career. He would find his true sound from all his experiences, new and old. His formative influences blend with additional musical heroes and legends such as Prince, Van Halen, Jimi Hendrix, Eric Clapton, SRV, Walter Trout, B.B. King, and Buddy Guy. His journey has lead him to sharing the stage with Chuck Berry, Fabulous Thunderbirds, Tab Benoit, Walter Trout, Bernard Allison, Coco Montoya and many more. In 2007, Zito's path has crossed with Randy Chortkoff of Delta Groove Music. Within months he's penned a deal. With a new chapter of his life unfolding - full label backing, new management and larger audiences, Zito has only begun to scratch the musical surface yet again. (top)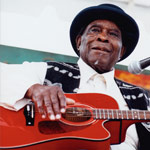 *

David Honeyboy Edwards, at 93 years of age, is one of the last Mississippi bluesmen connected to the era of Robert Johnson, Son House and Charley Patton, all legends of the 1920s and '30s. Born in Shaw, Mississippi in 1915, Edwards is an authentic blues figure of remarkable memory, who can recount stories and facts of a time in the blues before electric guitars and amplifiers relied on solo performers to tell the stories of the African-American experience in America. Edwards, in fact, knew and performed with Robert Johnson, whose recordings "Love In Vain," "Crossroads," "Stop Breaking Down," and "Sweet Home Chicago," captured the imagination of rural southern black American audiences, as well as musicians who attempted to emulate this creative genius. Edwards also traveled the highways and railroad yards with Big Joe Williams of Crawford, Mississippi and nine-string fame.Tommy McClennan of Yazoo City, MS, was yet another musical associate of Edwards, whose rawboned gravel-like voice was known throughout the Delta in the 1920s and '30s and who died destitute in Chicago in 1958.
Honeyboy cut his first records in Clarksdale, MS in 1942. Alan Lomax had set about the Mississippi Delta by auto, equipped with a then-sophisticated recording device in the trunk that allowed him to record guitarists-singers directly to a metal master disc, all for the Library of Congress. These sessions, which often took place on roads, yards, porches and anywhere else suitable for a quick recording, had already documented a young Muddy Waters, as well as an established bluesman such as Son House. Incidentally, Edwards, who witnessed the devastating flood of 1927 when the levees broke in the Delta some 70 years before Katrina, still has vivid memories of the great flood. Many blues songs were written about the event, much as New Orleans musicians have responded to Katrina.
Honeyboy moved to Chicago in the early 1950s and cut some sides for Chess Records. He continued to perform there until Earwig Records began recording him in 1979. A fiery guitarist whose skills are as intact as they were in his 20s, he performs up to 100 shows a year. His timing, like many of his generation of bluesmen, is idiosyncratic, but quite colorful and vibrant. He is also a blues originator and an experience not to be missed. His legacy includes eight albums, including this year's Earwig release, "Roamin and Ramblin," which reflects his ongoing musical life. Honeyboy is a bluesman as authentic as it gets Delta-drenched and raw.

*Boogie Rambler from the Earwig Music CD Roamin' and Ramblin'
David Honeyboy Edwards
www.earwigmusic.com
David Honeyboy Edwards & Bobby Rush
Strollin' Down Highway 61
from Honeyboy's new Earwig CD Roamin' and Ramblin'
www.earwigmusic.com
(top)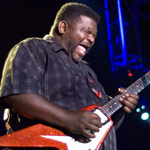 Michael Burks is called the "Iron Man" in blues circles, a nickname earned from his legendary hours-long intensely physical performances and devastating guitar attack. Inspired by such guitar legends as Albert King, Freddie King and Albert Collins, Burks has mastered a style and tone of his own making. Guitar One magazine has called him "A legend in waiting." The Chicago Sun Times recently wrote of Burks as being "poised on the brink of major stardom." He is one of the blues world's fastest-rising stars. Born in Milwaukee, Wisconsin, but raised in rural Arkansas, Burks was seriously playing the guitar by age six! By the early '70s Burks was fronting his own band and backing such blues stars as O.V. Wright and Johnnie Taylor in Arkansas. He gave up music from 1985 to 1994, upon which he returned to performing in juke joints and southern regional festivals, to much acclaim. In 1997 he released his debut CD "From the Inside Out" on an indie label, and Blues Access magazine proclaimed the album to be "the most impressive indie in recent memory, largely due to Burks' impassioned, string-bending solos combined with his fiery tone and smoldering vocals."
Everyone who saw his concerts responded, and in 2000 he was nominated magnanimously for Best New Artist by the National Blues Awards in Memphis. Not long after he signed on to Chicago's Alligator Records; his debut release "Make It Rain"garnered huge accolades. Billboard declared, for example, that "Burks is a powerhouse blues guitar slingerhe blasts through licks like Eric Clapton used to play" His follow-up album for Alligator, "I Smell Smoke," was equally raw and passionate and Living Blues magazine wrote, "Burks burns his signature onto almost everything he touches with aching passion and probing intensity." He received three Blues Music Awards nominations for the CD. Burks has meanwhile toured South America, Australia, Europe and the U.S. in a constant string of performances that may lay claim that he may be the next king of the blues guitar. His third Alligator CD, "Iron Man," has just been released. (top)


Barbara Lynn started playing guitar in Junior High School in Beaumont, Texas. The rich gulf coast region of Texas and Louisiana has long been fertile grounds for the development of country music, blues, Cajun and good old Texas rock 'n' roll. The region has long been known as well for the many notable musicians that have emerged from the area, including Lonnie Brooks, Janis Joplin, Johnny Winter, Buddy Holly, Phillip Walker and others. Left-handed guitarists are rare and some of the most notable in blues history have been Otis Rush and Albert King. However, left-handed women guitarists who sing are even rarer and that puts Barbara Lynn in that category. Her musical role models were Guitar Slim, the great New Orleans-based bluesman whose flamboyant showmanship equaled his guitar mastery; the great hitmaker Jimmy Reed; and singer Brenda Lee. Lynn's reputation as a stellar guitar player and her sexy, smoky voice caught the attention of producer-impresario Huey P. Meaux, aka the Crazy Cajun, who had a skill for finding major talent like Freddy Fender. He took the young singer to New Orleans to record at the famed Cosimo's studio. Her self-penned ballad "You'll Lose A Good Thing,"released on the Jamie label, instantly took off, reaching number one on the charts in the summer of 1962. Lynn toured nationally, appearing on major radio and television shows and concert halls everywhere. A prolific songwriter, she penned other hits as well and her "Hey Baby" was covered by the Rolling Stones in 1965. Her 1966 "You Left The Water Running" became an R&B standard and was covered by Otis Redding. She was signed to Atlantic Records in 1967. Over the past several decades Barbara Lynn has had a cult following and has toured internationally, performing in front of fans who cherish her extraordinary stage persona. Recently she was a huge sensation at the Ponderosa Festival and was featured in the New York Times. She has released over nine albums. A compilation of all her hit records and early recordings has just been released. (top)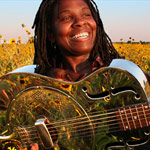 Ruthie Foster is one of the fastest-rising stars of acoustic soul and blues. She has appeared on Austin City Limits and folk and roots festivals throughout the U.S. and Canada. At one recent Canadian festival she sold over 1,000 CDs in one day, breaking Ani DiFranco's record of most CDs sold at a single concert. Foster was born in Texas, attended college in Waco and performed with the U.S. Navy Funk Band, Pride, for four years. She has worked the club circuit in New York City, where her 2002 CD release, "Runaway Soul," garnered much critical acclaim. Foster plays acoustic guitar and piano and sings a remarkable hybrid of blues, roots and folk traditions. She has been compared to Ella Fitzgerald and Aretha Franklin largely because of her unique, expressive phrasing that seems to eminate from the place somewhere deep in the heart. "I'm a big, big fan of Maya Angelou," she says. "I grew up wanting to be a poet." That poetic aspiration is one of the elements that makes Foster so captivating: the blending of so many traditions of rural Texas, African-American culture. She grew up in Gause, Texas, and on a recent NPR interview she recounted how singing in church there brought out the creative spirit, which compelled her to become a performer. Her fifth album, "The Phenomenal Ruthie Foster," on Blue Corn Records, was produced by Austin-based "swamp music" guitarist Malcolm "Papa Mali" Welbourne and features George Sluppick of Mofro; Glenn Fukunaga of the Dixie Chicks, and Anthony Farrell of the Greyhounds, and others.
Foster has become one of the most talked about young performers, whose performances have resulted in audiences everywhere compelled to join in with the singer. For example, she was one of the major highlights at the recent New Orleans Jazz and Heritage Festival, where the crowd wouldn't let her leave the stage. That's star power! (top)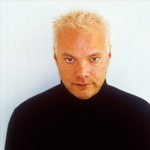 Curtis Salgado is one of the best soul-blues vocalists in the world. His early career with Robert Cray attested to that fact, as the two shared vocals while propelling the unique hard-edged sound band into fame. Salgado was a member of the Cray band for six years a period of great development for the Pacific Northwest group. Influenced as a harmonica player by another Oregon harp player, Paul DeLay, Salgado formed a legendary Eugene-based blues ensemble called the Nighthawks. The group merged into the Robert Cray Band. They backed Albert Collins in the mid to late '70s, even backing him at a performance at the San Francisco Blues Festival. Salgado was also the inspiration for the development of the Blues Brothers. When John Belushi was filming Animal House in Eugene, Salgado taught Belushi the ins and outs of soul and blues singing while sharing his record collection for the actor to absorb the many facets of the genre. The Blues Brothers, in turn, dedicated their seminal first album release to Curtis Salgado. Meanwhile, Salgado's vocal prowess spread and he was hired by Roomful of Blues to serve as the band's vocalist from 1984-85. He also did a stint as the vocalist in the Santana Band in 1995.
Salgado has long been considered one of the premiere vocalists in blues and soul largely because of his uniquely expressive and passionate deep-in-your-soul blues voice. There are few singers that can match Salgado's power and stage presence. Beginning in 1991 he has created a long series of album releases, some under Curtis Salgado and the Stilettos and others for Shanachie Records. One particular album, "Soul Activated," prompted a National Blues Award nomination for Best Soul Album of the Year. Guest musicians have included Duke Robillard, the Memphis Horns, Sonny Landreth, Lou Ann Barton, Jimmy Vaughan and others. Salgado also appeared with Steve Miller on Late Night with Conan O'Brien. He was recently featured on the cover of Southland Blues. (top)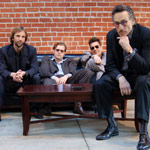 Rick Estrin and the Nightcats - Influenced by Sonny Boy Williamson (Rice Miller), Big Walter Horton and Little Walter Jacobs, Rick Estrin is one of the most brilliant harmonica players on the blues scene today. Downbeat magazine wrote of Estrin by saying he blows harp "as if he learned at the knee of Little Walter." That is one of the best compliments anyone could give to a harmonica player and Estrin has earned those accolades. He's been called "technically brilliant," of "unsurpassed musicianship," and best of all a conveyor of an inventive lyrical vision. As a member of Little Charlie and the Nightcats with guitarist Charlie Batey, the two have held forth for the past 30 years. The group has recorded 10 albums for the Chicago-based Alligator Records. The group formed in the Bay Area and recorded their first album in 1987 for Alligator. They were overnight sensations immediately with Batey's jaw-dropping guitar acrobatics and the brilliant song writing of Rick Estrin. Estrin has been compared to the song writing team of Lieber and Stoller. "I like songs that tell stories," he says, and cites besides Lieber and Stoller, Sonny Boy Williamson II, Willie Dixon, Percy Mayfield and Baby Boy Warren as influences. Estrin's songs are at once comical and/or ironic, or downright truthful. His "Dump That Chump" is a message to women, for example, about enduring meaningless relationships. Or his "My Next Ex-Wife" travels the fatalistic pitfalls of marriage. Recently Little Charlie and the Nightcats' long partnership ended when guitarist Charlie Batey retired. Estrin has since taken over the group and the Nightcats have remained on the same course, rocking the house night after night. He has few peers. "Who can out-tough Rick Estrin?" wrote Blues Revue magazine.
Estrin's early career started in San Francisco, where he attended high school. He often performed in tough neighborhood bars like the Club Long Island in Hunter's Point or over in Richmond where cuttin' and shootin' was part of the ambience. For a time he lived in Chicago, where he was known as Chicago Ricky. And all the time Estrin was known as one tough dude not to be messed with. That kind of experience and swagger earned him the dues he would eventually take to the creation of Little Charlie and the Nightcats. It all presents itself in his superb harmonica playing, cutting vocals and of course the famous songs. (top)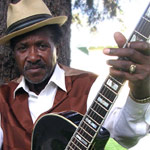 Elmore James Jr. hails from Four Mile, Mississippi. He is the son of famed slide guitarist Elmore James, whose recordings and performances tore up the blues world in the 1950s and '60s with such recordings as "Dust My Broom," and "Talk To Me Baby,: for such classic labels as Trumpet, Fire, Modern and Fury Records. Elmore Sr. devoted much of his time between Mississippi and Chicago and Elmore Jr. cut his own teeth in southside Chicago blues clubs after his father had taught him the rudiments of the blues guitar. He even backed his father for a time in Jackson, Mississippi. Elmore James died in 1963. In 1963, Elmore James Jr. moved to Chicago and worked with Jimmy Johnson at the Place Lounge, as well as the famed Theresa's Lounge with Dave and Louis Myers and over at Queen Bea's with Muddy's guitarist Sammy Lawhorn. He later recorded his first sides with Litttle Smokey Smothers in Jackson, Mississippi for Johnny Vincent and eventually they were released as "Genuine Mississippi Blues Plus" on the English Westside label.
Elmore James Jr. has now drawn worldwide attention. Not only is he carrying on his father's tradition, but he has just recorded an album dedicated to his famous father, "Daddy Gave Me The Blues," recently released on JSP Records in England. It is a bona fide winner, produced by Cadillac Zack Slovinsky, a California-based guitarist-songwriter-producer. The album has received rave reviews while Living Blues magazine has featured it in their Breaking Out column. Rusty Zinn is also featured on the CD. Says Elmore Jr. of the CD, "I'm crazy about it. I think it's gonna open up some doors for me." It has. San Francisco blues audiences will get an opportunity to see him at the Festival! Cadillac Zack will be featured on second guitar. (top)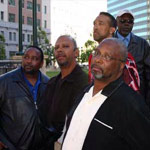 The Gospel Hummingbirds are synonymous with tight harmony, creating inspirational music with urban rhythm and blues. James Gibson Jr, spokesman for the group, coined their style as "Rhythm and Gospel." Audiences everywhere have marveled at the way the Hummingbirds effortlessly bring them to an inspirational frenzy. Joe Thomas Sr. founded the group in the early '60s. They have become known as one of the most elite gospel groups in their field. They have recorded five albums. In 1993, their album, "Steppin' Out," earned them a Grammy nomination for Best Traditional Soul Gospel Album. They also received France's "Jazz Academy Award" the same year. They have shared billing with the Five Blind Boys of Alabama, The Mighty Clouds of Joy and the famed Dixie Hummingbirds. The group consists of James Gibson Jr., vocals; Morris LeGrande, guitar and vocals; Gerald Dace, vocals; William Norwood, lead vocals; and Clifton Gamble, keyboards and vocals. (top)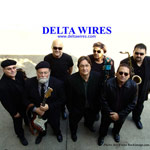 The Delta Wires Big Band Harmonica and Horns Blues - The Delta Wires are a Bay Area seven-piece blues big band that dedicates itself to modern blues while paying tribute to the origins of the blues in the Mississippi Delta. This band was the brainchild of vocalist and harmonica player Ernie Pinata, who conceived the group as a college arts project. Pinata established that the blues was art, that all its components were highly sophisticated elements of a culturally derived art form created in rural southern America and developed to high art in northern, urban cities. Certainly a unique perspective and one that lends serious credence to how one can view and hear the blues. That was 30 years ago. The Wires have continued to perform and to keep their original vision alive.
Earlier this year the Delta Wires were invited to participate in the National Blues Foundation's International Blues Challenge in Memphis the world's largest gathering of blues bands and the Delta Wires were selected finalists out of hundreds of bands. They have been called the "best live band" to see by the East Bay Express's Readers Pick, and the San Francisco Chronicle called them a ""tough, rocking, socking band, knocking out crowds" Blues Access magazine wrote, "intense harmonica from lead man Ernie Pinata as fierce as Sonny Boy Williamson" The Wires have recorded four CDs on their Mudslide label, the latest being "Thems That Got," which includes a wonderful tribute to T-Bone Walker. They have shared billings with Buddy Guy, Bo Diddley, John Lee Hooker, Van Morrison, Jerry Garcia and John Mayall, to name a few. The Delta Wires are a high energy musical experience and longtime crowd pleasers who have begun to get not only serious critical attention, but national exposure as well. (top)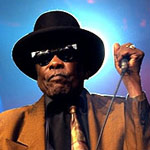 Tribute to John Lee Hooker John Lee Hooker was one of the greatest figures in blues history, recording over 75 albums in his lifetime. Born in 1920 in Mississippi, he had his first huge recording hit in 1948 the million selling "Boogie Chillen,"which defined his guitar playing technique unique to the blues as a droning, hypnotic, one-chord electric, timeless sound that would eventually become famous the world over. Hooker moved to the Bay Area in the late 1970s and it remained his home until his death in 2001. This tribute will feature members of his long-standing San Francisco group, the famed Coast to Coast Blues Band, who will perform material from the Hooker songbook. This momentous event will also feature guest appearances by John Lee Hooker's daughter, Zakiya Hooker, his nephew, Archie Lee Hooker, Ron Thompson and singer Kathi McDonald. "Nothing but the best. Later for the rest." (top)
---
Home Page | Archives | Feedback | SFBF Merchandise | Photo Portfolio | 2008 Performers | Producer's Bio | Sponsoring Opportunities | Tom's Radio Playlist | Critics Comments